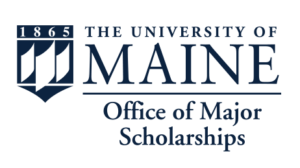 The Office of Major Scholarships will be holding our end-of-year event for the Maine Top Scholars Program on Tuesday, April 26 at 4 p.m.
The event will take place in the Collins Center for the Arts, in the Bodwell Lounge on the third floor. During this event we will hear about the research Maine Top Scholars have been conducting and celebrate the graduating Maine Top Scholars.
Register here to attend the in-person event.